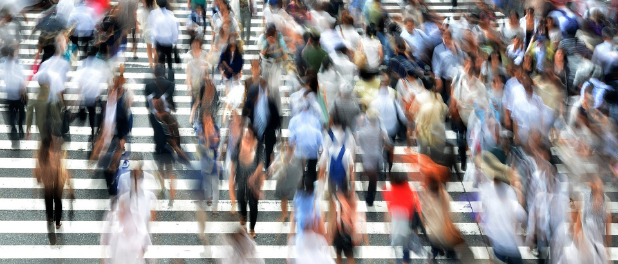 by Faith Lim
The onslaught of COVID-19 this past year has thrust the world into unprecedented times and crises. We are beginning to see the longer-term repercussions of this pandemic. Although the number of COVID-19 cases have dwindled in Singapore, it is not yet time to let our guard down.
As we move into the new year, we are no longer living in peacetime. In fact, we are in wartime! Storms are here and they will increase with greater intensity. Isaiah 60:1-2 describes the unique dynamics of the End Times, where we will see the escalation and collision of both light and darkness.
We have entered into a "new normal" and we must truly be awakened to no longer live life business-as-usual. It is vital for us to be like the sons of Issachar, understanding the times and seasons and knowing what to do (1 Chron. 12:32).
More than just saving our own skins, we are meant to be the redemptive gift for the rest of the world. A Biblical example is seen in the life of Joseph, who was raised up for the purpose of preserving lives and souls in the time of famine (Gen. 45:5). Out of desperation, all nations came to him for an answer (Gen. 41:57)! Likewise, we are called to be the ones who know what is coming, align ourselves with God and arise with the answers for people who are seeking hope and light in the midst of the deepest darkness.
The era of casual and care-less Christianity is over. Instead, the Holy Spirit is highlighting the urgency to cultivate a lifestyle of "watching and praying" (Matt. 24:42; Lk. 21:36). The coming of Jesus draws nigh and it is high time for the Church to awaken and to assemble for battle (Rom. 13:11).
Haggai 2:4-9 and Hebrews 12:25-29 are two vital passages for us. When the Lord shakes, He primarily does three things — REVEAL, EXPOSE and REMOVE. God has REVEALED the fault lines in our character, value systems, lifestyle and pursuits that are not aligned with His will. He has EXPOSED every prop and false confidence that our hearts have been anchored in, that is apart from Him. Lastly, our jealous, zealous and passionate God wants to REMOVE everything in us that hinders wholehearted love and complete obedience in our hearts.
When God shakes, it is also His desire to give us the things that make for our stability in the coming eschatological storms. There are four "new normals" that we are entering into and four things God wants to release to us from Haggai 2:7–9.
Four "New Normals"
1. The "John 17 Moment" — This is a season where the Father will magnify Jesus (Jn. 17:4-5), release the unprecedented revelation of the beauty and glory of Jesus (Isa. 33:17) and anoint our hearts for passion and love for Jesus (Jn. 17:26).
2. A deeper communion and partnership with the Spirit of God — God promises that the quality of communion and partnership with the Holy Spirit made available to us will far surpass that of the early Church in the book of Acts. Many will begin to see greater works being done which are birthed forth from the place of abiding in Jesus.
3. A new understanding and framework of what Christianity is — In this hour, the Lord is dealing with the external facades of our idea of "Church" and directing us to the substance of what Church truly is. Out of His zeal, He is helping us go beyond the form and structure of how church is run and calling us back to true biblical faith. He is inviting each of us to go deep with Him. He is calling us to cultivate a real, deep and authentic history with Him.
4. Returning to the preaching of the gospel of the Kingdom — More than just preaching about being saved from hell's fire, God is restoring the preaching of the full counsel of the gospel of the Kingdom in the light of the greatest harvest that is coming!
Four Things God Desires to Release to Us
1. A CHANGE OF HEART (Haggai 2:6a) — There is an intense battle going on for the passions of our hearts (Matt. 24:12). In the midst of this battle, God is raising up those whose hearts are captivated and preoccupied with Jesus as our greatest desire and delight. Our hearts will be supernaturally changed and empowered to do so!
2. GREATER GLORY (Haggai 2:6b,9) — There is coming a glory of God that will be released with no measure (Acts 2:17-18; Joel 2:28-19) and it is for us to press in to contend for the fullness! God will arise and cause His glory and light to rest on His people in an unprecedented manner. Darkness will have no chance!
3. A TRANSFERENCE OF WEALTH (Haggai 2:8) — God will shift the finances and resources of this world into the hands of His people. However, this is not for the betterment of our personal lives. God will pour out unlimited resources for the advancement of the gospel of the Kingdom, so as to bring in the greatest harvest of all time!
4. THE PROMISE OF PEACE (Haggai 2:9) – As God removes the props in which we wrongly place our confidence, He is calling us to look to Him for true stability and peace. Is God truly the anchor of our souls? Is He the peace that guards our hearts? Indeed God is raising us up to be the immovable and unshakable ones as we develop real history with Him!
"And do this, knowing the time, that now it is high time to awake out of sleep; for now our salvation is nearer than when we first believed. The night is far spent, the day is at hand. Therefore let us cast off the works of darkness, and let us put on the armor of light."
(Romans 13:11-12)