A word from Kay-Chong Yeo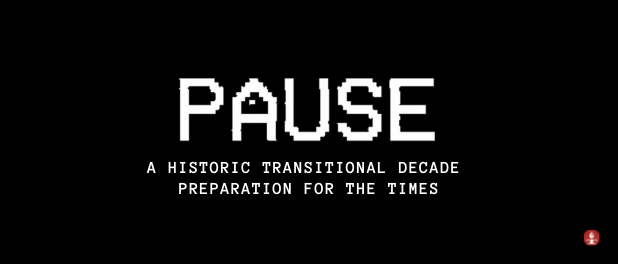 The LORD made it clear that we are standing in a HISTORIC TRANSITIONAL DECADE!
…For we are stepping into the Isaiah 60 PROPHETIC MOMENT where we can expect revival, spiritual breakthrough, encounters and prophetic promises breaking forth at almost incomprehensible levels.
Yet there will be a simultaneous increase and escalation of cultural and moral decay, spiritual darkness, uncertainty and challenges on political, social, economical, and environmental fronts etc.
With all these in mind, we can certainly still be full of confidence.
Our confidence is in Jesus who is the First and the Last, the Alpha and Omega, the Beginning and the End, the Author and Perfecter of our faith, who is our ANSWER and HOPE! If we lean into Jesus, on His terms, these are truly historic days and will be the finest hours for the Church of Jesus Christ!
For years, I have said that, "storm is coming". Indeed, the storm is here. We can expect a greater storm in the days ahead. The days and years ahead will be of a calibre of difficulty and complexity greater than anything we have ever known in the past.
It was Mike Bickle who said this:
"I believe that the 2020s will be the most dramatic transitional decade in human history. I realize that is a big statement, yet I believe it to be true. So much is changing, and the pace and dramatic nature of the changes will continue to escalate. The world as we now know it will not exist as it is right now when this decade is over."
If this is true, it beckons us to give utmost attention to what the Spirit is saying and we are compelled to respond appropriately.
The new normal is on the horizon but it will be radically different. It will be much more challenging than people expect, but the Kingdom glory will also far surpass what we imagine.
It is this historic transitional season that requires a critical course correction and perspective alignment.
…For God is summoning us into a season of PREPARATION FOR THE TIMES! We cannot assume that we will automatically enter into this season of the actualization of His prophetic promises. Neither can we assume that we are able to withstand the coming challenges.
If we want everything God would give to us in this hour of history, a short-term solution, life business as usual, or the "same ol' same ol'" way of ministry can no longer suffice.
This reality has so struck me that I realise we need a PAUSE after a season of reset. We cannot move forward with incremental adjustments or slight adaptation, but we need total alignment.
We need to literally "start over".
…For this is not a "7.69am season" but an "8.09am season"!
There is much that the LORD spoke and emphasized to us over the last 3 years of reset — key truths and messages, and the Word of the LORD. We need to understand and engage the LORD with all these in this Kairos moment.
This will PREPARE us to thrive spiritually and navigate with confidence FOR THE TIMES TO COME!
To this end, we are embarking on a 6-month PAUSE as a House to intensively and intentionally seek God for the specificity of how to properly position ourselves before Him and for His agenda in such a time as this. We cannot move forward in the same manner in this transitional decade.
As a ministry, we are making a major decision to "PAUSE" for the next 6 months. While we are not completely ceasing our prayer sessions or closing down, we are reducing the number of live worship and prayer sessions. We are also pausing some of our regular ministry activities.
We do not know what will happen at the end of the pause. However, we certainly do not want to miss the prompting that the Holy Spirit is giving to us in this hour. And if God is speaking, it demands unique focus, absolute alignment and unreserved response!
For this reason, we are deliberately re-centering around the consuming reality of Jesus, His agenda for the now and the season of PREPARATION FOR THE TIMES!
:: THE REVELATION 3:20 MOMENT ::
:: THE ISAIAH 42:23 DIVINE SUMMONS ::