A Word and Exhortation from Kay-Chong Yeo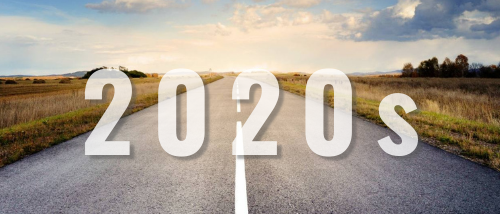 Key Passages for the Next 10 Years
The Holy Spirit is placing emphasis on these key passages in this season so that they will be normalised into holy conversations unto intercession among His people. The Lord is exhorting us to pore over these Scriptures and the messages contained within them, and gain real confidence in Jesus' leadership especially in this decade:
Matthew 24: The increasing of troubles in the next decade
Psalm 2: Global hatred against God and keys to strengthen against persecution
Isaiah 19: Call to Gentile believers to stand with Israel
Zechariah 3 – 4: The grace that is necessary for the coming crisis
Daniel 11 – 12: Five prophetic workings of God for the End-Time Church
John 14 – 17: The equipping and strengthening of the Church for the Matthew 24 troubles
Isaiah 60:1–2: The coming crisis and coming glory
Haggai 2:4–9 & Hebrews 12:25–29: The shakings of God
Revelation 3:1–8, 14–22: Jesus' zeal to set His people free from fake-ness and the Laodicean spirit. This includes Revelation chapters 2 and 3.
Matthew 5 – 7: the clearest description of how the Kingdom people are defined by the Word of God.
There is no need to be in a hurry to rush through all the passages but we need to get into the emphasis of the Spirit and the narrative of God for this season in order to be strengthened and prepared. All these are really the INSTRUCTIONS and INJECTIONS (divine empowerment) of the LORD.
We have to go beyond mere head knowledge and into a living understanding that will transform and empower us. Let all these passages become normal conversations in our midst, personal dialogues with the LORD and the template for our sacred assemblies in this season.
Three words that God gave in 2021 are — EMBRACE, ENGAGE and ENTER. We are to apply the EMBRACE, ENGAGE and ENTER [1] principles for these passages. The EPIC WORK of the Spirit in this season is to awaken a lukewarm church steeped in the Laodicean spirit to one who has a burning heart, a real, deep and authentic history with God, and who moves in the fullness of the Spirit!
How do these passages link?
1. Matthew 24 sets the context of where we are now in God's narrative, though we have yet to reach its fullness.
2. Psalm 2 gives us the picture of the political aspect and Micah 7 gives the picture of the social aspect of what will happen at the End of the Age.
3. Isaiah 19 is the EPICENTER of all that will happen — the vortex and where it will culminate before Jesus returns.
4. Daniel 11 – 12 tells us what God will do IN and THROUGH His people to counter the coming crisis whereas John 14 – 17 breaks it down to specifics. Zechariah 3 – 4 talks about the grace that will empower us to become.
5. Yet the LORD has to deal with the Laodicean spirit in the Church in order for us to step into the fullness that He so desires for us — Rev. 3:14-22.
6. That is why the shakings in Haggai 2:4–9 and Hebrews 12:25–29 are needed.
7. Matthew 5 – 7 is the Sermon on the Mount, which prepares and equips us to be the Kingdom people for the coming of the Kingdom of God.

The Response that is Needed – Be Zealous and Repent!
The LORD has made it so clear to us through His Word and especially in 2020 during the global pandemic. We can't say that "We don't know… we can't see and we still have time", etc. The issue is that we have not really responded.
The LORD has been very gracious and kind. However, His patience has to lead to a response in us. Romans 2:4 says, "Or do you despise the riches of His goodness, forbearance, and longsuffering, not knowing that the goodness of God LEADS you to repentance?"
The reality is that we can no longer say that we don't know and also that we don't know what to do. If we would seriously embrace and engage the LORD with all these Words, we will be alright. However, we have to be ZEALOUS in responding. Jesus said in Revelation 3:19, "As many as I love, I rebuke and chasten. Therefore BE ZEALOUS and repent."
His Words are strong and sharp, yet tender and out of a pastoral heart. There is a huge difference between being "nice" vs. being "kind and loving". Out of God's pastoral heart, He is bringing us through a preparation process.
The preparation process of the LORD is never nice and easy but good for us IF we yield. The most un-pastoral and unloving words for the now are "Slowly, it's ok. You are doing awesome. You still have time. Don't worry about it. You can slowly sort out your business. Please don't get hurt".
Placebo by Howard Pittman
The Lord highlighted this particular book to us — Placebo by Howard Pittman. It will be good for us to read and take seriously. More than reading it to do a book review, we need to pick up the messages that the LORD was speaking through Howard Pittman and back it up with Scripture so that we can apply them in our lives. Pay attention to the messages in the book. It's primarily about the Church of Laodicea. One of the messages was that the Church is filled with sugar-coated and nice messaged disguised as "being loving and kind".
Lay hold of what God has laid hold of us. There will be grace!
Many of us may say that there is so much to read… Precisely! If we don't start the process now, the backlog will increase and we will eventually be overwhelmed! Bless you with Zechariah 3 – 4 grace!
Take this seriously. Things will not get better but we can and must grow stronger. We can and must burn hotter. We can and must shine brighter. We can by the grace of God, and if we respond zealously in accordance to His heart!
The wisest thing for all of us to do is this: SET A PLAN and REACH FOR IT:
1. Plan out a 10-year timeline in EMBRACING and ENGAGING the LORD through these passages.
2. Know clearly what you want to SEE in and for yourself in light of these promises at the end of the 10 years.
Doing this roughly and with no certainty is no longer good enough. Intentionality and sincerity are no longer good enough. In 10 years' time, WHAT IS THE REALITY THAT YOU WANT TO SEE and POSSESS in your life? DON'T BE IN A HURRY… YET DON'T BE CASUAL!
Last but not least, as we prepare ourselves, may we also seek to be His voice and prepare many others too!
There is a lot… but can we drop any of these? No! The key is Matthew 6:22. If we don't set our hearts on the one thing [2], and set it as the CENTER of the "many things" in our lives, we won't live it out even at the end of 10 years.
If we choose the one thing that is necessary, the many things will begin to fall in place. So we have to begin to place the "one thing" at the center before we set the 10-year plan. Then we will have clarity.
---
[1] Related articles: Pause, Wait, Lean in, The Word of the Lord for 2021