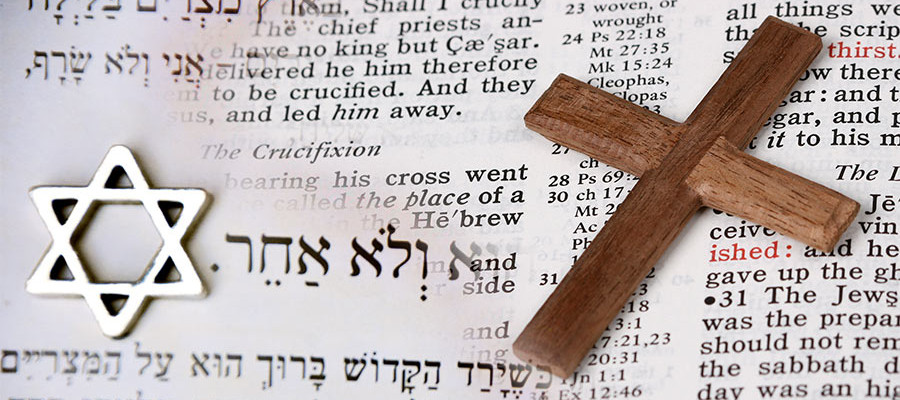 by Annabelle Ng
In the midst of this 40-Day Phil 3:12 Fast that is coinciding with the Passover, Good Friday and Resurrection Sunday season, the Lord began to speak to us and directed us to the significance of this year's Passover.
Personally, I was not very keen to embark on yet another fast, as I felt physically drained and also did not feel emotionally or mentally prepared. Even after the fast started, it took me awhile to get my heart and mind into the fast.
However, as God began to speak to us, I realised that this fast was critical, not just for certain groups in the Body of Christ, but for each and every single believer.
The Significance of 2020′s Passover
This year's Passover season is linked to what happened during last year's Passover. Due to COVID-19, a global online gathering — 2020 Global Alignment of Passover and Last Supper — took place with believers all across the world in April 2020. What was significant was that at that gathering, Arab believers pledged that they would stand with their Jewish Messianic brothers as One in Christ, in the presence of the rest of the international Gentile church.
As I read about this gathering (which has been documented in an e-book that can be downloaded here), the significance of that meeting hit my heart. I had been hearing that we were entering the "John 17 Moment", but up till that point, it was something that I was aware of in my mind, but it never quite reached my heart.
That this event took place with nations that God has chosen to be featured majorly in His End-Time storyline (Israel and Egypt) just hammered home the truth of His Word and that God was moving the whole of human history along His timeline.
As we entered 2020, many of us as His people had high hopes and our own ideas of the "breakthroughs" that would come. Great harvests, stadium revivals, church growth etc. However, He blindsided us all; and yet, He Himself initiated us into HIS prophetic timeline, which we would have missed if not for COVID-19. It is at this point that I find my heart responding with, "Not my will, not our wills, but Yours be done Jesus."
The Significance of This Year's Passover
At the same time that God initiated the John 17 Moment last Passover, He also used COVID-19 to reveal just how lukewarm and dull the hearts of believers are. Instead of taking the divinely enforced pause to grow deeper in our spiritual walk with Christ, many of us (myself included) found ourselves bored with Jesus and His Word. The revelation of where we are at is continuing today post-Circuit Breaker, where many local believers no longer desire to return to physical gatherings at church, but instead prefer to stay at home out of convenience.
Freedom from the Laodicean Spirit
The main thing that God really wants to set His people free from in this season is the Laodicean spirit — or as we often call it, "lukewarmness" (Rev. 3:14–22). It is no coincidence that He placed it on many people's hearts around the world to fast and start contending in this season. This season coincides with the Jewish Passover, as well as with Good Friday and Resurrection Sunday. Just as God delivered the Israelites out of the bondage of Egypt, God wants to deliver His people out of the bondage of the Laodicean spirit. Just as Christ died and was resurrected, God wants to crucify our flesh so that His resurrection life can flow in the hearts of His people.
If we do not overcome the Laodicean spirit, we will not be able to enter into His promises for us in this generation, one of which He has already divinely initiated last Passover, because entering in requires our hearts to be tender, responsive and vibrant before the Lord. It is the season for us to humble ourselves, ask Holy Spirit to search our hearts and reveal to us any dullness, spiritual boredom, and lukewarmness in our hearts, and to "be zealous and repent" (Rev. 3:19).
One key is still Rev. 3:20 — to keep opening up our hearts to Him (see this previous article). This would mean willing to be vulnerable to Him and to not keep any part of our hearts away from Him. Indeed, He is a jealous and zealous God who is after our whole hearts, and it's only when we let Him in and fully surrender ourselves to Him that our hearts will come alive with REAL and TRUE LIFE in Him.
---
We highly highly recommend downloading and reading the e-book. God is "reconnecting" His Gentile Church back to our Jewish roots and preparing His Bride — Jewish, Arab, Gentiles — to be fully mature at His return.