by Caleb Yap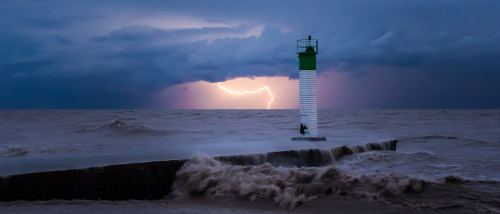 The year was December 2015.
Kay-Chong, the director of International House of Prayer — One Thing Ministries, had just woken up from a vivid and intense dream.
In the dream, a strong voice thundered, "Storm is coming!"

The same statement was spoken three times. This was followed by,

"It will not get better. But you can grow stronger. You can burn hotter. You can shine brighter."

An intensely powerful storm was fast approaching. The dark clouds moved nearer and nearer, and the floods were coming closer and closer.

Suddenly a huge Rock appeared on the right and the same voice commanded him to climb onto the Rock. He did so but the storm was so strong that he could not balance himself on the Rock.

He then heard the voice command, "Cement your feet onto the Rock!"

Kay-Chong did so and only then was he able to stand.

He saw many people being swept away by the storm. They were crying out desperately for help. From where he was, Kay-Chong stretched forth his hand and managed to pull many to safety onto the Rock.
The message was clear and unmistakeable. Storm is coming! The people of God need to take heed and prepare ourselves. We do not automatically become ready. A process of preparation is required (Rev. 19:7).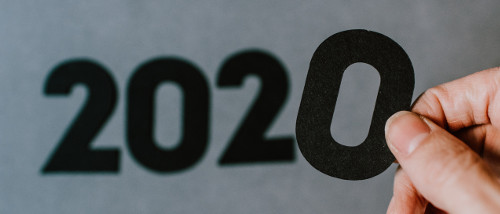 Fast forward to 2020. Like a whirlwind that emerged out of nowhere, the Covid-19 pandemic struck the earth with vehemence, throwing nations into disarray, overwhelming health care systems and disrupting many lives, leaving a trail of death, suffering and economic recession in its aftermath.
With the Covid-19 pandemic, we have crossed a line of demarcation in human history and have stepped into a higher level of intensity — into a new normal. 
The next 10 years will be even more dramatic, intense, disruptive and challenging. We are now living in the Beginning of Birth Pangs and are entering into the dynamics of Isaiah 60:1-3, where both darkness and glory will increase in an unprecedented manner to reach epic proportions. 
Arise, shine;
For your light has come!
And the glory of the LORD is risen upon you.
For behold, the darkness shall cover the earth,
And deep darkness the people;
But the LORD will arise over you,
And His glory will be seen upon you.
The Gentiles shall come to your light,
And kings to the brightness of your rising.
(Isaiah 60:1–3)
Worldwide, there will be seismic shifts and radical changes politically, economically, socially and in every sphere of life. Spiritually, darkness is increasing and pressures and intensities will step up in the coming decades. If we do not prepare ourselves and are not strong and rooted in the Lord, we will be swept away.
That is why the Lord tells us to cement our feet to the Rock, who is Jesus. He is telling us to prepare and strengthen ourselves first. Only when we ourselves are prepared and strong in the Lord, can we arise as voices to help prepare others, and bring His light and answer to many in that hour who need it.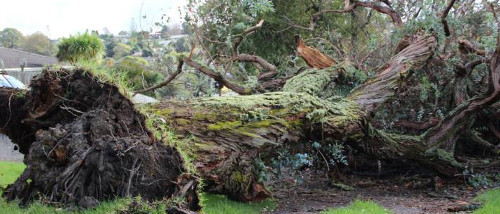 Around March 2020, Isaac Bennett, the Lead Pastor of Forerunner Church in Kansas City, USA, received a dream with a similar message. In the dream, there were four winds coming from the four directions of the earth. They were strong winds of the highest intensity and they blew upon the forest of trees, which represented nations and people groups. All the trees were uprooted. None could stand. The roots of the trees were exposed and they were rotten.
The Lord spoke strongly in the dream, "No one is ready!" 
You see, many of us actually have a false sense of confidence that is not rooted in a deep relationship with Jesus or in His leadership. We are content with our association with big names or ministries. Yet we do not personally engage the Lord or seek to grow strong roots in Him. We love to dance around the bonfire of God but never get into the fire ourselves. We do not have our own real and personal history with the Lord which will be crucial in the coming times of testing.
The Lord, out of His kindness, is exposing that right now and bringing indictment to our hearts so that we will turn to Him and find our true confidence in Him and His leadership. Cultivation of confidence in the Lord will take time and intentionality.
That is why the Lord is inviting the Body of Christ globally into a season of training and preparation for the next 10 years! This is the Rev. 3:20 moment. It is a divine moment that God is inviting us into.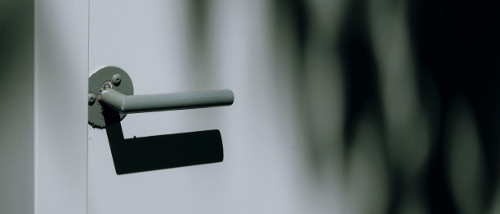 Jesus is standing at the door of our hearts and He is knocking. He wants to come in and dine with us, fellowship with us and strengthen us. If we open the door of our heart to Him, He will open the door of glory to us. 
As we take time to converse with Him at the table, using Scripture that the Holy Spirit is highlighting, Jesus will reveal to us the treasures of who He is (Col. 2:2–3) and the gold of His truths from the Scriptures. He will strengthen our inner man with might, preparing us so that we have confidence in His leadership in the final hour of human history.
At the end of the ten years, there will be two distinct groups of people emerging. One group will be those who are strong, prepared and found ready. The other group will be those who are not.
Hence it is wisdom to align with the Lord now, and for us to intentionally set apart the next ten years as a time of preparation. In order to do so, we may have to shift, reorder our lives and dial down certain activities. There is a cost upfront but it will be well worth it in the end.
In order to align with the Lord, we have to embrace what the Spirit is saying and God's preparation process for us for the next ten years.
We have to engage the Lord by coming to the table, conversing with and listening to Him.
We want to enter into the Rev. 3:20 moment where God wants to come in to dine with us. We don't want to miss out on God's divine moment because there is grace from the Lord to bring us into deeper engagement with His heart.
Part 2 >>>