by Luke Lim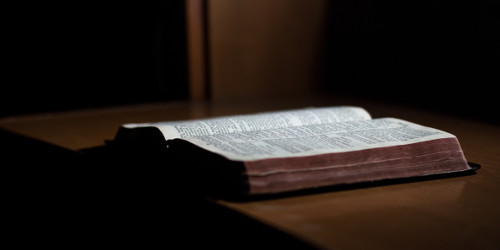 29 March 2022 marked the shift of COVID-19 as "pandemic" to "endemic" in Singapore when for the first time in two years, we had the option of not wearing masks outdoors. As we emerge from this 2-year disruption and enter into a new normal of living, we need to ask the question, "What has the Lord been saying through this disruption? How do we now live as believers in this new normal?"
One of the key passages that God is highlighting to the global body of Christ through the pandemic for this next season is Jesus' Seven Letters to the Seven Churches in Revelation 2 and 3. While these letters were written to specific churches in their time, they contain God's unchanging heart for every Christian, every denomination, every ministry, and every church. They lay out the seven areas of spiritual maturity that God is looking for in His people, and especially in His End-Time Bride when He returns.
In Revelation 2:12–17, God admonished the church of Pergamos for compromising on the Word of God — they did not endure sound doctrine or stand on the truth of His Word. They held on to the doctrine of Balaam (compromise and perversion; Num. 25) and the doctrine of the Nicolaitans (what is known as "hyper-grace" today).
This is one of the things that this pandemic has exposed in the lives of believers — we do not know and have not been standing on the truth of God's Word. Instead, we have been influenced by the lies of the world and deceit of the evil one. We view the pandemic through a secular lens that tells us what is happening and how we should live, instead of realising that God as allowed the crisis of a generation so as to awaken His people to pay attention to Him and respond!
Dana Candler from IHOP-KC shared a dream that she had many years back, where she found herself on a boat in the midst of a great storm, with a tsunami that was approaching the boat. There was an old man standing at the front of the boat, with his back facing the tsunami, telling everyone on board that everything was fine and that they were going to be "okay".
Majority focused on the man's voice though they could clearly see the tsunami approaching them. The reality of the coming storm was right in front of their eyes, yet they chose to listen to what they wanted to hear, and what was comfortable for them.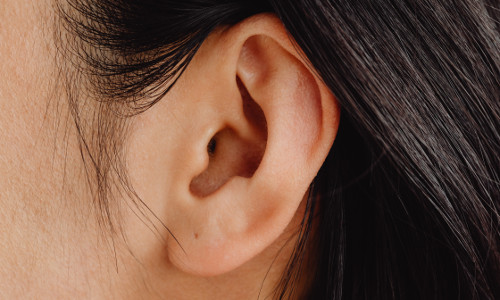 2 Tim. 4:3 says,
"For the time will come when they will not endure sound doctrine, but according to their own desires, because they have itching ears, they will heap up for themselves teachers…"
2 Thes. 2:10-11 also says,
"…and with all unrighteous deception among those who perish, because they did not receive the love of the truth, that they might be saved. And for this reason God will send them strong delusion, that they should believe the lie…"
Paul wasn't just talking about unbelievers, but about believers! He says that in the last days, many will not endure sound doctrine and love the truth, but that the Word of God will be twisted according to man's own interpretation. Many will buy into half-truths, will compromise, and glorify "self" rather than God.
Without us even realising, the values of the world have seeped into our modern Western Christianity. The world tells us to be led by our emotions and feelings when we are supposed to be led by His truth and Spirit. The world tells us that spiritual disciplines are legalistic when in actual fact, they help build our character and grow our faith.
I've heard countless stories of how people are caught up with hearing only what we want to hear and refusing to listen to the full counsel of God. Preaching the Gospel of the Kingdom has been watered down to only God's love and grace, and makes us believe that He saved us because we are inherently good and "awesome".
It is important to reflect and ask ourselves these questions truthfully: "Do we only want to hear what we want to hear? Do we only want to hear what is comfortable to us? And are we only speaking what those around us want to hear?" More and more, there are fewer people who are willing stand for God and His Truth, which ultimately lead to many distorting His Word and diluting His Gospel.
Personally, I had to renew my mind towards accepting certain truths about God and who He is, specifically regarding how He works.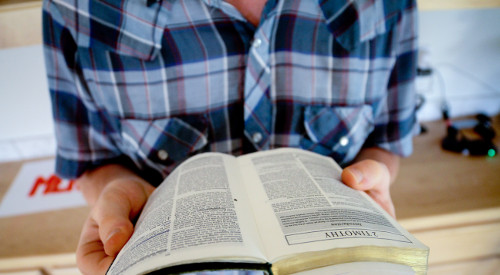 In the midst of this 2-year pandemic, the Lord led us to study the book of Habakkuk. In this book, God revealed to Habakkuk that He would raise up the Babylonian army to discipline His people Israel: "For indeed I am raising up the Chaldeans…" (Hab. 3:6). 
I've always thought that God allows evil to work but will never directly raise up people and situations to "come against" us. However, sometimes God does orchestrate circumstances in our lives to discipline us, especially when we are not walking in His ways. At other times, He sends trials to refine and test us (1 Pet. 4:12–13, Jas. 1:2–4).
For many who assume that God's love, mercy and grace means He will make life smooth for us or no longer discipline us, we will be in for a rude shock when things don't seem to go our way. In context of what Jesus says will happen towards the End of the Age, and which we already see beginning to happen across the globe today (Matt. 24, Mk. 13, Lk. 21), many of us will be caught unawares and unprepared if we do not hold fast to His Word and the Truth of who God is as revealed in Scripture.
We cannot accept His goodness without knowing that He is a God of justice and righteousness. We cannot accept His mercy and grace without agreeing that we all deserved hell. We cannot accept His love while rejecting His hatred for evil and compromise. We cannot accept what He accomplished for us on the cross at His First Coming without also embracing what He will do at His Second Coming. We cannot simply embrace certain truths without embracing the entirety of His Word.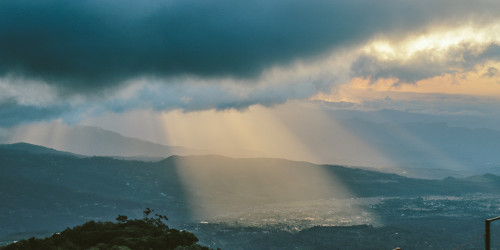 Many of the End-Time Scriptures will not be comfortable for us who are living in this modern and secular world, but they are crucial, vital, and needed, especially since His Word is True and we are already witnessing the signs of the times, regardless of whether we believe it or not.
Enduring sound doctrine will guard us from deception of the worldly narratives that are bombarding us. It will guard us from fear, confusion and offense because we know who our God is, understand His ways, and have clarity regarding His narrative that is written in His Word.
We are in the Isaiah 60:1–3 season where both darkness and light are increasing. The End-Time Church will be glorious, but we need to prepare ourselves for the glory that God is pouring out upon the Church in the midst of greatest turmoil and darkness.
In the area of truth, we must begin to correct every wrong mindset and attitude in our own lives, and align our hearts and lives to His Word, even when it is uncomfortable and counter-cultural for us. Being rooted and grounded on the Word of God will give us strength and confidence to overcome the End-Time storms and spiritual darkness that is coming.
May we arise as people who will love His Word, hold fast to His truth, and stand for who He is and His narrative in the days to come.