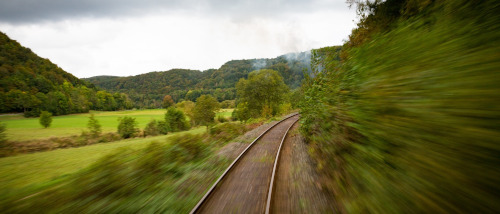 You are living in the hour of Historic Transition. You are about to witness a great acceleration and escalation of both glory and darkness in the coming decade. It will not be delayed. There will be no turning back. It will be unsurpassed and unprecedented in all of human history and will lead to the dawning of a new era. Truly you are on the cusp of the Isaiah 60:1–3 prophetic moment!
Have I not spoken to you? Have I not alerted you? Do you still not perceive it?
Do not fear! I AM the Author and the Perfecter of this storyline. This is part of My redemptive plan at the End of the Age. I AM also coming to you as the good Shepherd, great Leader and Almighty King. I will lead, empower, and prepare you so that you may arise as My vessels of glory and light. A great divine metamorphosis is taking place in this season of Preparation for the Times — the transformation of a generation to be the John 17 Generation! I, Your Bridegroom-King am zealous for your fullness. It is not good enough for you to be My sheep, but the burning and the shining lamp. I AM the Lion of the Tribe of Judah. I AM imparting My spiritual DNA unto you so that you will arise as the roaring lions in the midst of the rising darkness. For you are born for such a time as this and I will not relent until I have a people who walk in the fullness of My glory!
Therefore, be zealous for I AM zealous for your fullness!
Now is the hour for intentional and serious preparation. This is not the time to be passive and lukewarm. This is also not the time to hold back. Fix your eyes upon the One who writes and engineers the storyline. The story is already written for you. The race is already marked out for you. Surely My grace is more than sufficient for you. Haven't I promised the coming of a Greater Helper, the Holy Spirit? All that is required of you is to wait, to trust and to align to all that I have spoken and revealed to you.
Have I not given you My divine preparation process through the 10 passages of Scripture? Do not doubt it. Do not neglect them. Truly they are gold and treasure that will equip and empower you. Just as John the Apostle took and ate the "little book", now is the time for you to take and eat your "little book".
I AM inviting you to bear fruit in speaking forth as My vessel and friend. I AM also inviting you to bear fruit at the place of prayer. This invitation is given to all who hear but there is a requirement for preparation unto commission! Take heed because many are called but few are chosen!
Be WATCHFUL! Do not be casual or presumptuous in your response. Do not dilute the message or shrink back in fear. Do not be content with being full of activity or riding on the coattails of others. Only those who are real, deep and authentic in their walk with Me will prevail, overcome and thrive. Repent and remove all things that need to be removed so that there is no weak link within your heart. Deny yourself, follow Me, walk the narrow way and embrace the crucified life.
My glory train is on the move! I, Jesus, the LORD of Hosts am the Captain of this Glory Train! No one can stop or resist this move of Mine. It is the move of God unto a generation that will manifest and express the greater works, greater love, greater passion and greater oneness that I have preordained for such a time as this! For this is the Sovereign Appointed Time where you are transiting from a promised season unto a fulfilment season!
I AM zealous for you to be part of My storyline. For you are born for such a time as this: Chosen to bear Kingdom fruit; Invited to be My friend; Made ready to be My equally-yoked Bride! This is My heart and My divine plan that is preordained for you before the foundation of the earth and for the now!
I AM the Alpha and the Omega. I AM the Beginning and the End. For I have begun the good work 40 years ago. I shall surely see this to the fullest completion. For I AM faithful, I AM more than able and I will not fail. Be faithful and wise, watch and pray so that you may be counted worthy to fulfil all the good pleasures of My goodness!