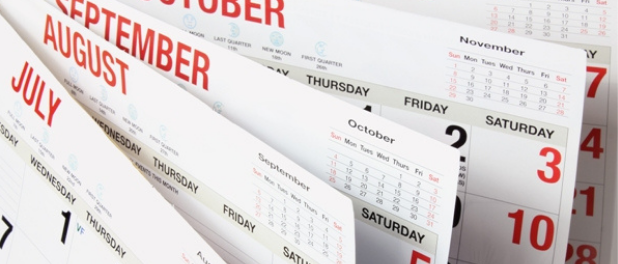 by Kay-Chong Yeo
Christmas is coming.
With ongoing COVID-19 restrictions, we won't be able to have parties and big celebrations this year. Instead of lamenting the inability to celebrate like how the world tells us we need to or should, it can be a very meaningful Christmas celebration when we re-focus on Jesus, His heart and purposes for us in 2020.
Many feel that it's been a "washout year" and unfortunately, this includes believers. Why? Because we could not travel, socialize, have a good time, etc. While these are not necessarily unimportant, as people of God, we must be able to see the bigger picture of what God is doing this season and embrace this year of pause, disruption and reset.
2020 will truly be a washout year only IF we still don't grasp what God is saying and doing.
---
圣诞节快到了,但由于新型冠状病毒的限制,今年我们无法举办派对或大型庆祝活动。我们不是要哀叹不能欢庆圣诞,就像世人告诉我们需要做的或应该做的那样。如果我们把焦点重新调回到耶稣身上,调回到他在2020年的心意和旨意上,那么这个圣诞节可以成为一个很有意义的庆祝。
很多人感觉,今年是"被流失的一年",而且不幸的是,信徒也包含在其中。为什么呢?因为我们不能旅行、社交、或开心地玩等等。虽然这些事不是不重要的,但作为神的百姓,我们必须看到在这个季节,神在做什么,看到这个大的图景,并且拥抱这暂停、打乱和重启的一年。
如果我们还没有抓住神正在说什么,他正在做什么,那么2020年就真的成了被流失的一年。
2020 has been an unusual year! 2020 is not a normal year! 2020 will be remembered as the year when the world was brought to a total halt and standstill by a pandemic! Our norms of running businesses, eating out, interacting with one another etc. have been totally disrupted by the global outbreak of COVID-19. This unprecedented first-in-this-generation crisis has brought the winds of change that have shifted the entire world into a new normal!
As the Church of Jesus Christ, we have definitely not been spared this global shaking of God (Hag. 2:6–9). As the people of God, we were absolutely taken by surprise — almost no one saw this coming. Most of us were primarily found wanting as we did not have the answer to this crisis. No prophetic voice was able to make sense and give clarity to what God was saying and doing. Truth be told, we were all blindsided by the LORD through this pandemic!
COVID-19 exposed our cold, dull and hardened hearts. COVID-19 magnified our prayerlessness. COVID-19 revealed our lack of insight and clarity as the prophetic people of God. It is the LORD's indictment of our hearts, our prayer life and the prophetic movement!
How then should we respond?
Read more >>>
Weekly Fasting Guide >>>
---
何西阿书10章12节70天但以理禁食的心声
(2020.11.1 – 2021.1.9)
 
2020年是不同寻常的一年!2020年不是普普通通的一年!2020年将会被人们记住,是流行病毒使全世界都停住的一年。我们日常的生意运作,外出就餐,人与人之间的互相往来等,都完全被全球新型冠状病毒的爆发所打乱。这一代空前的危机带来了改变的风,使整个世界开始进入到一个新的常态!
 
作为耶稣基督的教会,我们也没有在神这个全球的震动中幸免(哈该书2:6-9)。作为神的百姓,我们都震惊了——几乎没有人预先看到会发生这样的事。我们大多数人都被发现是不足的、不够的,因为我们对这场危机没有答案。没有先知性的声音能够明白并清楚阐明神那时在说什么,他在做什么。说实话,神在这次疫情的作为,让我们大家都感到了意外!
 
新型冠状病毒暴露了我们冰冷的、迟钝的、刚硬的心灵状态。新型冠状病毒显明了我们没有祷告或祷告不够的生活状态。新型冠状病毒显露了我们作为神先知性的百姓缺乏洞见和清晰认识的状况。这是神对我们内心状况、祷告生活和先知性运行状况的起诉。
by Sarah Ng
The way God relates and deals with His chosen nation Israel is a picture of how God relates and deals with us His Church. We can learn much from their history with God especially through their 40 years of wandering in the wilderness. God humbled them and tested them to reveal what was in their hearts. Would they really love and obey God when circumstances changed for the worst?
by Sarah Ng
I grew up being nagged by my parents with threats like, "Better study hard and get a stable job in the future, else good for nothing…"
Our parents who have brought us into this world feel the immense responsibility to bring their children up well so that we may be found of good use – both to the family and to society-at-large, and rightly so.
One of the worst nightmares any person could have is to be found "useless", especially when it comes to the very purpose for which we are created. Each one of us is created by God for a purpose. There comes a time when we will face a reality check. Will we be found of good use or found good for nothing?
Covid-19 has brought the nations to a pause. The Church has not been exempted. What is more — our Sovereign Lord has orchestrated and allowed this!
If God is the One who is in control, then our answers can only be found in Him. If God is the One who orchestrated this, then surely He is looking for a response from His people. If God is trying to get our attention through this, something good will come out of it if we say "yes" and respond.
In this 3-part dialogue, Henson Lim (Founder and Director, Archippus Awakening) and Yeo Kay-Chong (Director, IHOP – One Thing Ministries) share their insights and perspectives on the following questions as spiritual leaders in this land:
"What does God want from His people?"
"What does He want to awaken us to?"
"What does He want to reveal and remove?"
"What does He want to align us to?"
by Cynthia Sundram
As of the end of June 2020, about 500,000 — half a million — people have died from COVID-19 worldwide. More than 10 million have been infected, with actual numbers likely to be higher due to the lack of diligent reporting and widespread testing in many nations.
Many people have lost jobs, with scores of businesses and national economies affected. The price of oil went negative for the first time in history underscoring the disease's impact on the global economy. In the midst of the lockdowns, social problems have increased, suicides have increased, and domestic violence has increased.
Where is God in all this? Worse still — did this pandemic catch God by surprise?
By Joshua Yap
Have you ever been locked outside of your own house? And without any means of getting in because your family member inside was blissfully ignorant of your plight? It's an annoying experience: being so close yet so far. What if I told you that this is what Jesus faces with many of us in the body of Christ today?
In Revelation 3:20, we see the Lord of the universe knocking on the doors of our hearts, waiting and longing to enter in. At first glance, this sounds like a Scripture written to unbelievers. Yet we find that this verse was Jesus' message to the church in Laodicea – it's written to believers! In their lukewarmness, they had locked God out of their lives and kept Him waiting in a place where they could be blissfully ignorant of His presence and desires.
In the recent days and months, the world has been aflood with buzzwords such as "change", "life no longer business as usual", "new normal", etc. as we grapple with a global pandemic that has affected almost every area of our lives.
With absolute certainty, the world will not come out of this pandemic unchanged. We will not be the same. Social norms and lifestyles will change. Our outlook and perspectives will change. The way businesses are run will change.
What does this mean for the people of God?
---
暂停,等候,倾听
最近几个月时间中,当我们与几乎影响生活各个层面的全球流行病毒搏斗时,世界充满了流行的词汇,比如"改变","无法再像以往一样照常生活","新的常态"等等。
毫无疑问,当疫情结束时,世界会改变。我们也会不再一样。社会的常态和生活方式都会发生改变。我们的观点和角度会改变。生意的运作方式会改变。
那么这对神的百姓意味着什么呢?
In light of the COVID-19 crisis that is affecting many nations around the world, it is crucial for God's people to correctly interpret what is happening and to understand what the Lord wants from His people in this time.
The world has entered a new normal. However, are we as God's people hearing Him correctly and responding rightly to Him? Or are we simply waiting for this to blow over so that we can go back to our lives business-as-usual?
God's everlasting Word provides the answer as to what we need to do in such a time as this. It gives us the grid through which we can make sense of this global crisis, and the answers to the question, "How then shall we live?"
READ FULL PDF ARTICLE (30 pgs):
Making Sense of the Global Crisis and How Then Shall We Live?
Weekly Friday Teaching
NO FRIDAY TEACHING
on 11 Dec 2020
Join us for our next teaching online:
Topic:
Empowered to be the Bride of Christ — the Fiery Seal Of Love (Song 8:6)
Date: 18 Dec 2020
Time: 8pm–9:30pm
Click here for full teaching schedule…
---
Prophecy Room Online
Saturdays
5 Dec 2020
2 Jan, 6 Feb 2021